a chinese new year block buster
Chen Xiaomeng is a theatre actor who
just can't catch a break in life. His career
is in shambles, (sounds familiar?)
 his love life is depressing,
and
he can't even properly commit suicide.
so before he takes another attempt
at suicide, he decides to visit the local
bathhouse so he can die with dignity.
In the bathhouse, Xiaomeng accidentally
causes a man to slip on a piece of soap
and falls into a deep coma.
In a split
second, he decides to switch places with
the comatose man, only to discover that
the man is a renowned professional
assassin.
Under his new identity,
Xiaomeng is forced to undertake the
assassin's missions.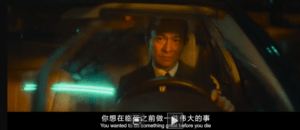 ?